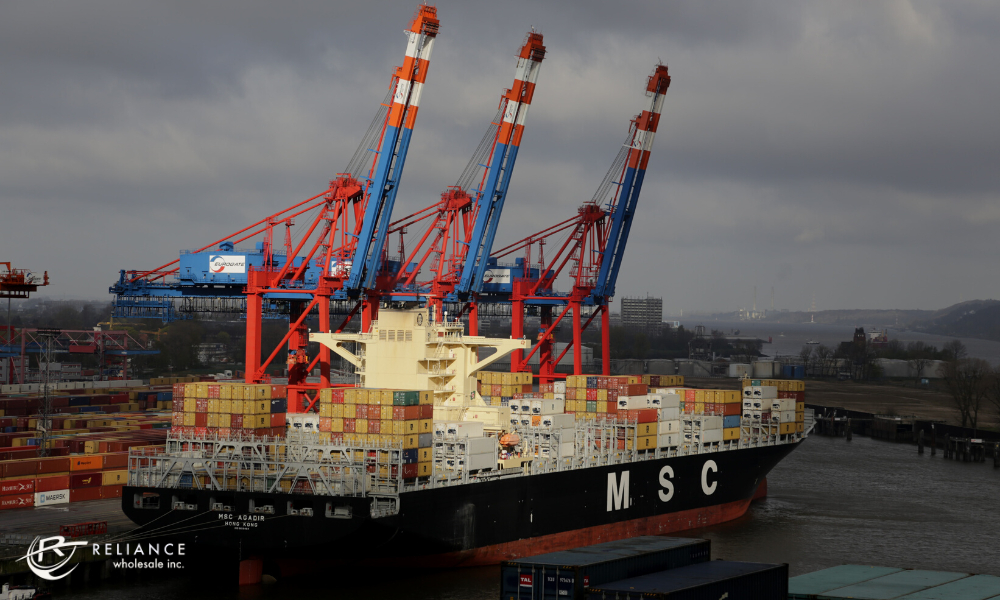 The start of an above-average hurricane season presents new stressors for the pharmaceutical global supply chain. This in addition to the high consumer demand, labor shortages, and scarcity of raw materials, 2022 is already proving to be a year full of logistic obstacles.
Hurricanes are just one of the severe weather threats to the pharmaceutical global supply chain. They have the potential to cause major disruptions to key markets that support or rely on transportation, namely in coastal areas along the Gulf of Mexico. With the Gulf being home to about 16% of the nation's crude oil and 2% of its gas output, one powerful hurricane can cause huge delays in the global supply chain.
What to expect for the 2022 Atlantic Hurricane Season
The 2022 Atlantic Hurricane Season may be one of the busiest seasons yet as La Niña persists into its second year. Long-lead predictions even suggest that this large-scale cooling of the ocean surface temperatures, paired with tropical atmospheric conditions, could continue for its third consecutive year. According to the National Oceanic and Atmospheric Administration (NOAA), there's a 65% chance of an above-average hurricane season. Those in the pharmaceutical industry should start solidifying their contingency plan now, if they have not already, in preparation for the months ahead.
NOAA predictions from now until November 30 include:
14 to 21 named storms

with winds of 39mph or high

6 to 10 hurricane-strength storms

with winds of 74mph or higher

3 to 6 major hurricanes

with winds exceeding 111mph
That's a probability of at least 21 minor disruptions due to severe weather and 3 to 6 significant delays.
Severe weather and the pharmaceutical global supply chain
Severe weather tends to overwhelm an already overburdened global supply chain. When one storm hits, its effects are reverberated and can be felt from the manufacturer to the end consumer. Impacts on international shipping create bottlenecks at shipping terminals. The congestion of incoming and outgoing shipments triggered by the bottlenecks creates shipping delays and increases production costs. Inefficiencies in domestic shipping systems create an influx of logistic issues for warehouses and distribution centers.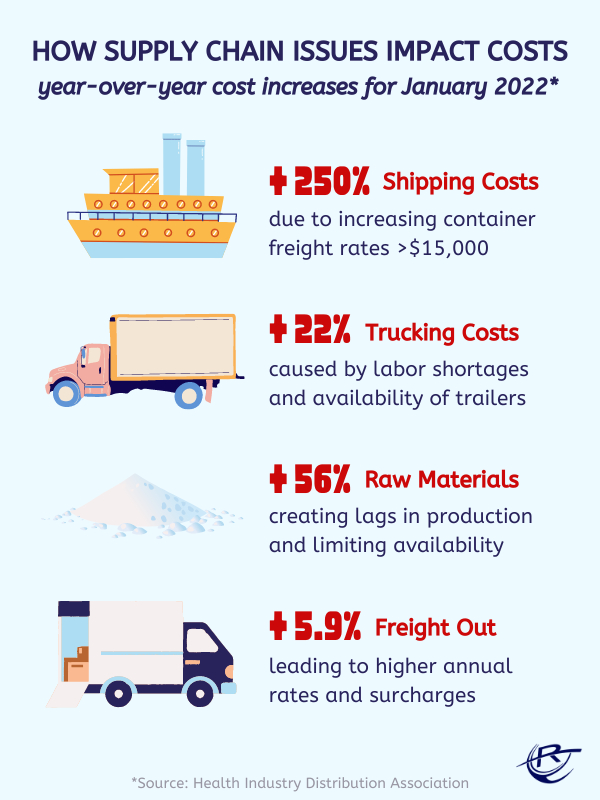 This ripple effect ultimately impacts the quality of patient care and customer service.
In fact, the Road Weather Management Program (RWMP) attributes 23% of road delays to inclement weather conditions. That's almost one-fourth of all domestic shipping. Now imagine the havoc those same environmental stressors wreak on transatlantic and international shipping systems.
Minimizing weather-related disruptions can help to:
Mitigate negative impacts on the global supply chain.
Support optimal patient care by avoiding lags in treatment.
Maintain brand loyalty through logistic solutions.
Reduce transportation costs via weather-informed route optimization.
Establishing contingency plans in case of inclement weather means adapting to above-average weather stressors in a way that minimizes the disruption in a product's journey and flow of business
How we help you to stay prepared during hurricane season
Reliance Wholesale is a leading third-party logistics (3PL) provider with an extensive network of licensed pharmaceutical distributors nationwide. We work with pharmacies and healthcare providers to lessen the risks of supply chain disruptions within their pharmaceutical distribution pipeline.
Our customer care representatives closely monitor supply and demand, including the external factors that may bear weight on product availability. We also offer freight consolidation and carrier management to make it easier for you to track shipments and minimize transportation costs. This enables your team to adapt to changes and avoid disruptions brought about by severe weather, eliminating logistic concerns and implementing contingency plans without delay when it matters most.
Our innovative approach to pharmaceutical distribution safeguards the efficiencies and healthcare best practices. We pride ourselves on being a wholesale distributor and 3PL partner our clients can rely on.
You have our
promise
that we will not rest until you are completely satisfied.
Don't enter the hurricane season without a reliable 3PL partner to see you through. Contact us today.
Share this story with your network!