This year has been a whirlwind of fixing broken links in the healthcare supply chain and finding ways to improve distribution operations worldwide. We've been faced with obstacles, overcame challenges, and worked together to continue providing top-notch care to our patients.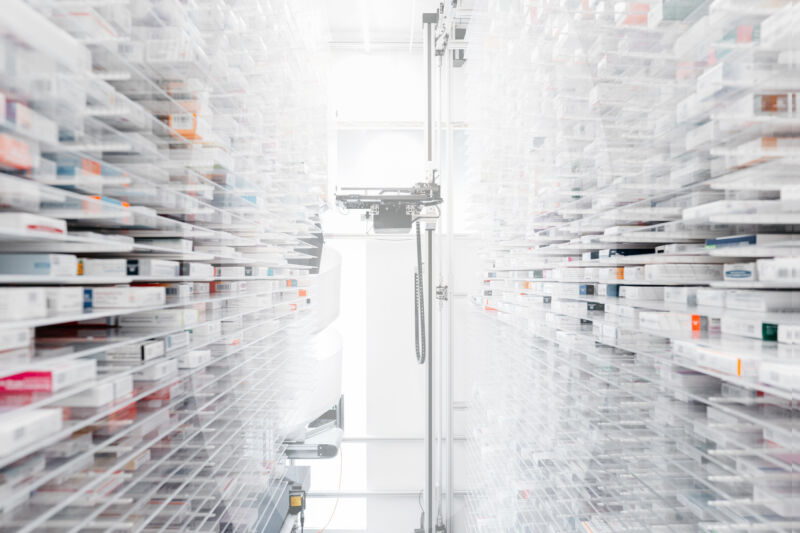 There's been a lot of talk about the healthcare supply chain in the news lately, so we rounded up some of the top articles according to our LinkedIn community.
1. Fixing Supply Chain Snags A Top Priority In Several U.S. Sectors by Terry Alan Lane
COVID and its effect on our global supply chains presented several snags, one of which being that only 2% of active pharmaceutical ingredients are manufactured in the US according to a PwC report. Fixing these snags is now a primary focus in U.S. sectors.
The global supply chain is a complex network of manufacturers, distributors, group purchasing organizations, and providers. Labor shortages and COVID outbreaks continue to disrupt key distribution hubs, creating an overwhelming backlog of containers.
More than 40,000 containers have sat at terminals for an extended period, some carrying critical medical supplies. Supply chain management continues to actively seek ways to combat periodic shortages and secure supplies through alternate distributors.
Many 3PL providers are opting for digital solutions to mitigate supply disruptions. A digitization strategy will help to increase visibility within the supply chain, reduce defects and control costs, drive efficiencies, and provide better customer service.
A surge in demand has pushed the U.S. to reconsider its heavy reliance on global sources to produce necessary healthcare equipment such as PPE. The need for U.S.-made medical supplies has prompted an expansion of manufacturing and distribution facilities.
Healthcare providers look to improve future and ongoing vaccine distribution efforts. With 4 out of 10 children being infected, the endorsement from the CDC and logistics of the vaccine rollout are key factors in minimizing COVID's hold on the youth.
Although CDC endorsements and improved vaccine rollout strategies continue to progress, new data shows that there could be a shortage in syringes. A shift in the type of syringes factories produce may be needed to expand the necessary capacity.
The 13th edition of the HDA Research Foundation's annual benchmarking publication features interviews from key distributors, performance metrics, distribution models, payer perspectives, and biosimilar trends relative to the specialty pharmaceutical supply chain.
At Reliance, we work to remain informed to ensure our customers receive the best care possible.
You have our
promise
that we will not rest until you are completely satisfied.
Share this story with your network!