Are you a small drug or medical device manufacturer?
Is your current pharmaceutical logistics strategy costly or time-consuming?
Do you need comprehensive 3PL Services, tailored to your organization's unique needs?
If you've answered 'YES' to one or more of the questions above, Reliance Wholesale's pharmaceutical third-party logistics (3PL) services are exactly what you've been searching for.
Reliance 3PL offers scalable distribution services ideal for smaller drug and device manufacturers eager to grow in a highly competitive life science market. In addition, our logistic solutions can aid in regulatory compliance, ensuring access to medications and medical devices that are critical to providing optimal patient care.
We go beyond third-party logistics. This means that your company will be able to benefit from a concierge, and scalable distribution model that provides:
Visibility into all stages of product movement, inventory, and transportation
Drug Supply Chain Security Act (DSCSA) compliance
Ability to transfer fixed logistic costs into variable costs
Access to supply chain data analysis
Ability to focus on business-critical capabilities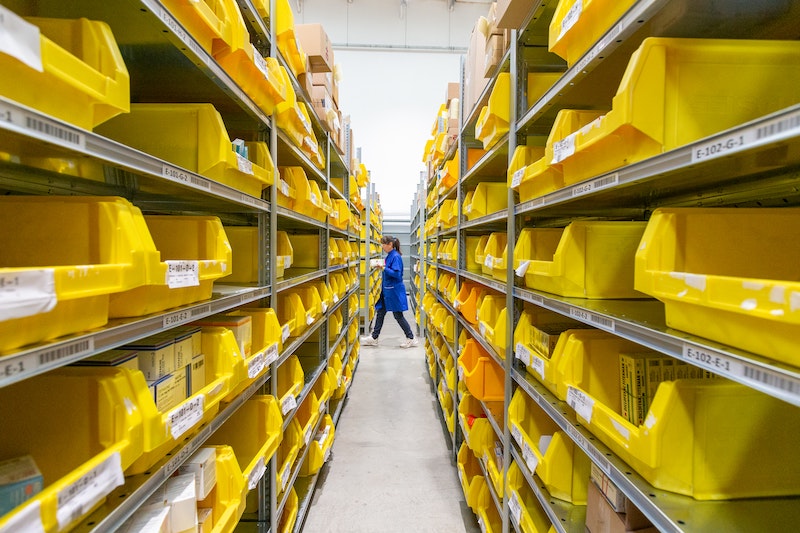 Partnering with a reliable 3PL provider ensures that you will be able to provide the best possible customer service and patient care by streamlining your supply line from top to bottom.
Supply chain disruptions can be detrimental to not only your business but to those you serve. Pre-pandemic, both the US pharmaceutical and medical device supply chains were experiencing supply gaps due to relying heavily on other countries for manufacturing. Covid-19 highlighted how problematic this is for wholesale pharmacy suppliers and the US Pharma Supply chain as a whole. This is because we lack resources within our borders. Approximately 72% of all essential pharmaceutical ingredients are outsourced overseas, with 13% coming from China.
By the end of February 2020, supply chain disruptions became so bad that the FDA issued a press release detailing a plan to course-correct and repair broken links within the US supply chain. The press release stated that the FDA had a list of 150 drugs in short supply. That was 150 medications many patients had to do without in the early stages of the pandemic. Fast-forward almost 2-years later, and the supply of much-needed pharmaceutical, personal protective equipment (PPE), and healthcare products continues to fluctuate. In turn, it has become difficult for many pharmaceutical third-party logistics providers and medical device manufacturers to keep up with the current supply and demand due to supply chain inconsistency.
If the FDA struggles to solve problems within the supply chain, a healthcare manufacturer's chances of maintaining a healthy inventory are slim without partnering with a 3PL provider. Finding products could seem impossible because of shipping delays caused by weather or natural disasters. A supply shortage puts patients at risk of not receiving proper care due to the limited supply of time-sensitive drugs. A reliable 3PL pharmaceutical distribution strategy can help to bridge this gap by carefully storing, handling, and providing shipping services on products when the need is most critical while still maintaining DSCSA compliance throughout.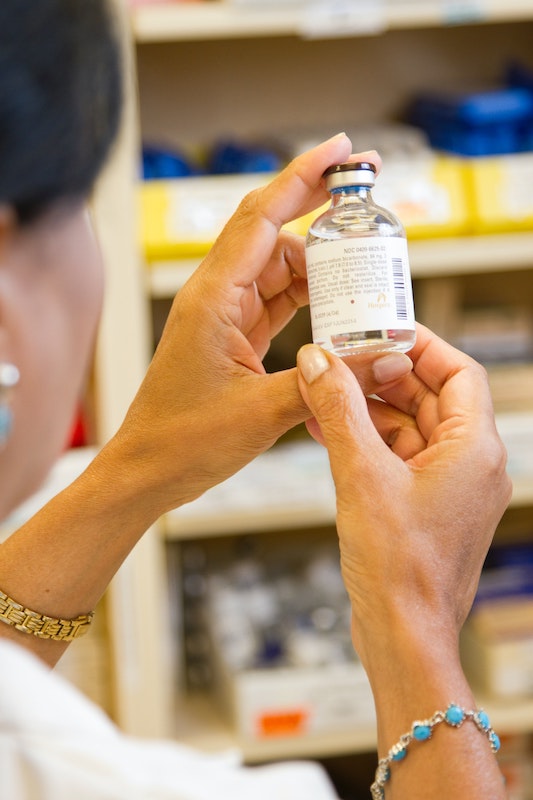 When you improve supply chain efficiency, you lower your costs, making it easier to compete with more extensive health science organizations. At the same time, while others wait for their products, you can keep a steady supply of patient critical products in the healthcare market. The typical healthcare provider doesn't pay close attention to supply chain disruptions. They just know they need appropriate medical treatments for patients in a timely fashion. Finding a reliable pharmaceutical third-party logistics provider is crucial to a healthcare provider's success. If a manufacturer cannot meet demand, healthcare institutions will look for other treatment options via different PPE wholesale and wholesale pharmacy suppliers.
Chances are your competitor will gain a new customer. However, there's a way to avoid this scenario and retain your customers. Reliance Wholesale Inc. provides all the 3PL services that small drug and medical device manufacturers need by taking a supply-sensitive approach to logistics and finding innovative ways to help manufacturers succeed within their market. Our comprehensive 3PL custom solutions offer flexibility and a high level of quality assurance.
We've established a reputation as being a trusted logistic partner by providing:
Expert 3PL pharmaceutical distribution and storage
Meeting and exceeding DSCSA dispenser requirements
Visibility into inventory, product movement, and transportation
Channel Financial Services
Customized data reporting and analytic dashboards
The Reliance 3PL team understands that developing life-altering therapies is no small feat, and that is why you will always be in the driver's seat. Our team is committed to providing the best-in-class third-party logistics, including warehouse management and transportation solutions.
We will focus on managing the complexities of distribution, so you don't have to.
You have our
promise
that we will not rest until you are completely satisfied.
Contact us today for a custom quote and learn more about Reliance Wholesale's 3PL services.
Share this story with your network!