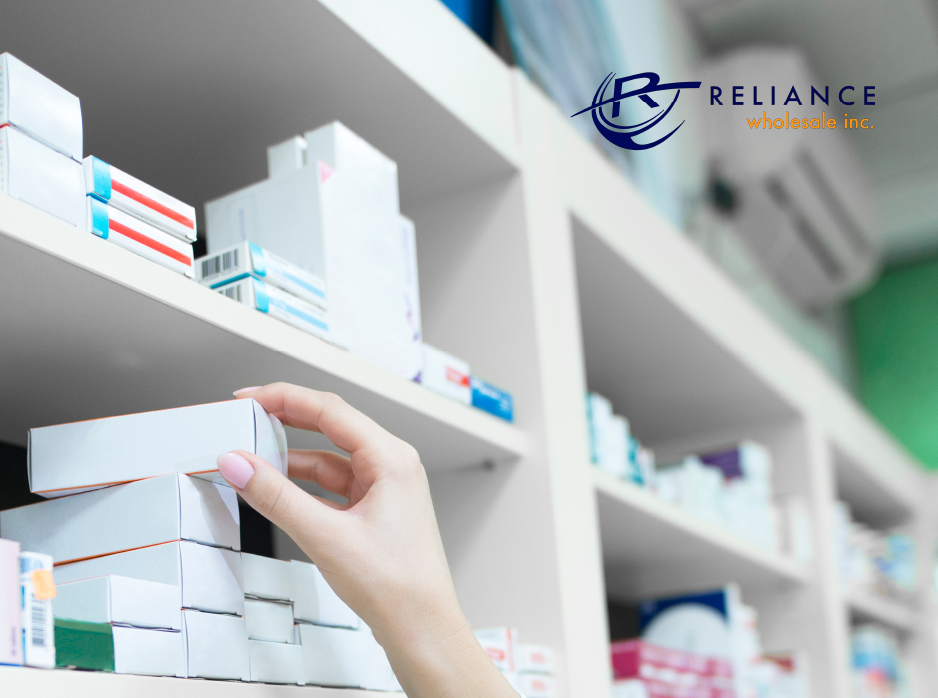 The pharmaceutical industry is a complex and highly regulated landscape that demands efficiency at every stage. By using a wholesale pharmacy like Reliance Wholesale, hospitals and pharmacies can significantly simplify operations, increase cost-effectiveness, and improve overall patient care.
This blog post will explore the collaborative role that Reliance Wholesale plays in streamlining pharmaceutical supply chains for our partners.
1). Strategic Partner For Streamlining Pharmaceutical Supply Chains

Reliance Wholesale is a comprehensive solution, offering a wide range of value-added services that can streamline your operations from start to finish. By partnering with us, hospitals and specialty pharmacies can benefit from our extensive network of suppliers, tailored product portfolios, and efficient delivery systems. Our experienced team is focused on ensuring that clients receive the support they need to optimize operations and provide uninterrupted access to essential medications and equipment.
2). One-Stop-Shop For All Your Pharmaceutical Needs
As a leading wholesale pharmacy, Reliance Wholesale offers a full range of pharmaceutical products and services. Our wide range of products includes prescription and over-the-counter medications, vaccines, injectables, oncology treatments, and specialty drugs. We also provide a broad spectrum of medical devices, nutritional products, and other healthcare equipment, like lab supplies and diagnostic equipment. With Reliance Wholesale, you can trust us to provide you with a vast selection of products to meet all of your needs.
3). Reliable and Efficient Inventory Management
Inventory management is one of the vital components of pharmaceutical supply chains, and it can be challenging to manage efficiently. When you partner with Reliance Wholesale, we provide end-to-end visibility of inventory, enabling you to maintain optimal stock levels. Our automated supply chain solutions ensure that you receive prompt and efficient deliveries, reducing the risk of stock-outs and backorders. Our advanced tracking and tracing systems allow us to maintain tight control over the entire supply chain, ensuring that our partners receive accurate and secure product delivery.
4). Enhancing Patient Care through Collaboration
Reliance Wholesale is committed to improving the quality of patient care and optimizing supply chain efficiencies. We work collaboratively with manufacturers, healthcare providers, and other stakeholders to ensure that patients receive the medications they need when they need them. By working together, we can prevent medication waste, improve supply chain transparency, and provide affordable access to essential medicines. Our aim is to ensure that healthcare providers can focus on what's most important—delivering the highest possible standard of patient care.
Conclusion:
Reliance Wholesale is a collaborative wholesale pharmacy that can help you in streamline your pharmaceutical operations, increase cost-effectiveness, optimize inventory management, and improve patient care. With our broad range of products and services, we can adapt to your specific needs and help you achieve your goals. By partnering with Reliance Wholesale, you can trust us to provide you with a reliable and efficient supply chain solution that can help you grow and thrive in today's complex pharmaceutical industry.