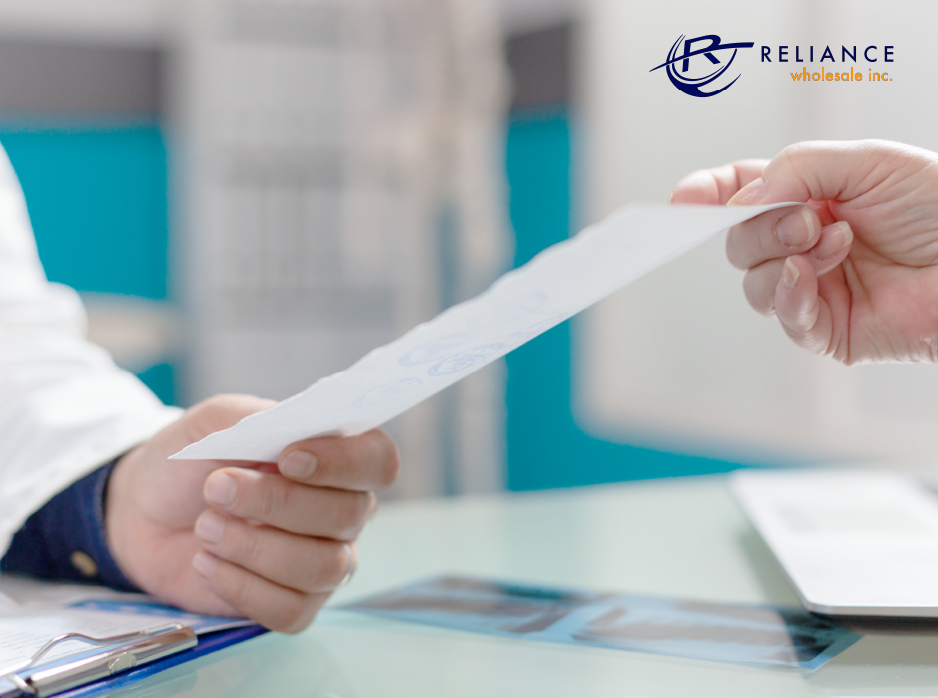 Navigating Prescription and OTC Product Management: How Reliance Wholesale Manages Requirements

As the healthcare industry continues to evolve, managing prescription and over-the-counter (OTC) product supplies has become more complicated and challenging. The increasing demand for drugs and the push to make healthcare more affordable has forced the pharmaceutical supply chain to become more complex, necessitating sophisticated management to meet the demands of customers. Successful wholesale pharmacy suppliers, hospitals, and specialty pharmacies not only need to procure products from manufacturers but also manage inventory, monitor compliance with governmental regulations, and meet customer's unique needs in real-time. Learn how our team at Reliance Wholesale manages these ever-evolving requirements.
Reliance Wholesale's Robust IT Solutions

Reliance Wholesale has worked hard to keep up with technological trends, including developing software solutions to meet our clients' needs. This enables us to quickly stock items to meet the specific demands of clients and maintain real-time communication with them. As a result, we can receive orders electronically and decrease processing time by more than 50%, enabling us to handle more orders. Additionally, we can now receive orders as they are updated, making it easier to manage inventory and meet a client's unique needs.
Rigorous Quality Control Measures
Reliance Wholesale's primary goal is to provide quality products and services to our clients. To achieve this, we have a dedicated team that monitors every stage of the distribution cycle. They ensure that all products delivered are safely, of good quality, and meet all relevant regulatory standards. Additionally, we undergo rigorous in-house compliance audits to guarantee that all goods meet all necessary regulatory standards and compliance requirements.
Supportive Relationship with Manufacturers
We are proud of the supportive relationships we've built with manufacturers that allow us to procure drugs at lower prices, making it easier to provide affordable pharmaceutical products to our customers. To maintain these relationships, we work with manufacturers to meet all regulatory requirements and ensure quality is met. As a result, we are often the first to stock new drugs.
Rigorous Supply-Chain Management
Reliance Wholesale has set our supply-chain management system to meet the needs of various clients. For instance, infusion pharmacies require a steady supply of injectables and oral drugs. To support this, we have integrated analytics that help us to predict what their clients require. Additionally, we offer several delivery services, ranging from standard to express delivery.
Customer-Oriented Culture
To ensure customer satisfaction, Reliance Wholesale has instilled a culture that prioritizes the customers' needs. This means that clients can contact us at any time of the day to place their orders, and customers can expect fast and reliable delivery. We have also established a team for customers to contact in case of any issues or concerns, which is available 24/7 to manage issues and concerns.

Conclusion:
Reliance Wholesale has developed elaborate systems to ensure that the businesses we serve are provided with the right products in a cost-effective and timely manner. We have also made significant investments in technology, quality control, and supply-chain management, enabling us to meet customer's needs with ease.
By offering robust IT solutions, rigorous quality control measures, maintaining relationships with manufacturers, rigorous supply-chain management, and a customer-centric culture, we have established ourselves as one of the top distributors of prescription and OTC products in the market.