Leadership Team
Jose Trespalacios a former United States Marine, is an inspiring visionary. It is this drive, along with his passion for the healthcare industry that he brings to his position as Vice President of Reliance Wholesale Inc. His knowledge, experience and enthusiasm for the job are evident in all of his endeavors. Mr. Trespalacios has more than 21 years of experience in healthcare, as a clinician, manager and entrepreneur.
Following his military tour in the Marines, Jose began his healthcare career as a Paramedic and RN. He worked with various organizations offering direct patient care. These acute care settings included EMS, hospital emergency rooms, home healthcare, home infusion pharmacy and ambulatory infusion centers.
He was also a founder and Chief Operating Officer of Edgewater Home Infusion, one of the first specialty pharmacies in the early 1990's. After successfully building the company to a prominent position within the marketplace, Edgewater was acquired by Integrated Health Services Inc. (NASDAQ-IHS). While maintaining a leadership role in the management team, he was instrumental in growing the company's infusion division to a national level.
Later in his career, Mr. Trespalacios founded two other Specialty Pharmacies prior to joining Reliance in 2005. Precision Healthcare, Inc., located in Nashville, Tennessee and Seratech, Inc. located in Central and South Florida. Jose's leadership and determination made it possible for each company to expand into ambulatory infusion centers, specialty distribution, mail order pharmacy as well as a chronic disease management division. These entities were acquired and merged into larger publicly traded companies within five years.
Jose attributes his success to the people around him whom he says; "are always much smarter than me". He is known for his professionalism and collaborative abilities, and his desire to help his team succeed wherever he goes. These qualities and his exceptional work ethic are the reasons he has been able to build long-term relationships with many of his original employees some of whom have followed him throughout his career.
Jake Beck is a Certified Designated Representative for CA and FL and is responsible for the overall compliance of Reliance's operations and is the Supervisor of all Certified Designated Representatives.
While employed in a managerial position with Express Scripts, Jake Beck obtained over sixteen years of experience in record keeping, warehousing, logistics, quality, and supply chain management. While working in the pharmaceutical business. Mr. Beck gained a deep understanding of the compliance regulations relating to the Drug Enforcement Agency law (DEA), Pharmacy law, Verified Accredited Wholesale Distributors requirements (VAWD), Occupational Safety and Health Administration requirements (OSHA), Drug Supply Chain Security Act (DSCSA), Current Good Manufacturer Practices (cGMP), European Good Distribution Practices (GDP), and the Sarbanes-Oxley requirements.
Mr. Beck expertise in distribution risk evaluation and Mitigation Strategies (REMS) encompasses over seven years of training and involvement with Manufacturers and hospitals. Mr. Beck has a deep understanding of cold chain logistics and knowledge of creating validation protocols for packing specifications, walk-in coolers, and walk-in freezers.
During sixteen plus years with Express Scripts, Mr. Beck was trained as a super user on all functions of multiple warehouse management systems (WMS) and enterprise resource planning systems (ERP). His Senior Management team recognized the initiative taken and appointed Mr. Beck to be the subject matter expert (SME) and trainer for the Supply Chain department due to extensive knowledge of the software systems and processes. Mr. Beck is highly proficient in many different software programs including MS outlook, MS word, MS excel, MS Visio (Six Sigma), SPC XL (Six Sigma), Minitab (Six Sigma), Adobe Pro, Power Point, OneNote, and Evernote.
He earned his A.A.S, Magna cum laude Business and Commerce, Logistics/Transportation Management Concentration degree andLogistics/Transportation Management Technical Certificate from Southwest Tennessee Community College.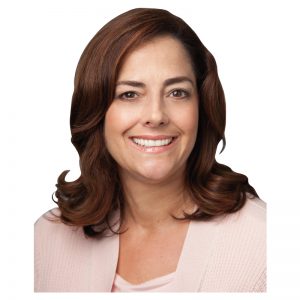 After earning her degree in Finance from the University of Miami, Michelle entered the Life Sciences Pharmaceutical industry to explore her passion for research and development.  Michelle spent the last two decades working for GlaxoSmithKline where she was able to work across various business units in roles of increasing responsibilities that led her teams to various levels of success.  In addition to all of her accolades, one of her greatest contributions was cultivating diverse and inclusive high-performing teams to achieve national success.  Through various product launches, she consistently led top performing sales teams which in turn redefined the national sales launch strategy.  Michelle's extensive experience in leadership and marketing has prepared her to assume the head leadership role for Sales and Strategic Sourcing at Reliance Wholesale.  Outside of the office, Michelle enjoys spending time with her two children, reading, and dedicating time to animal rescue efforts.
Pamela Powell serves as the Accounting Manager for Reliance Wholesale. She joined the company in September 2017 and is responsible for managing the accounting and the administrative functions.
Pamela brings to Reliance over 15 years of experience in accounting. She has worked in different industries managing different roles and handling different enterprise resource planning systems. These diversified experiences have enabled her to adapt to business's ever-changing needs and to understand the big picture. Devoted to maximizing software systems, she also has a proven track record of streamlining departments.
Prior to joining Reliance, she was the Senior Staff Accountant for CareCloud. In her role, she gained a vast understand of financial reporting, auditing, and software implementations. As a startup company, Pamela played a key role in the structuring of the Accounting department.
Throughout her career, Pamela has been able to save companies money, improve companies' auditing results, and has shown an exceptional work ethic. She believes a leader's success is driven by preparing for growth, promoting a positive culture, and building strong teams.
Pamela earned a BS in Accounting from Florida International University.