Associations
Reliance is a member of the following associations:
HDA Pharmaceutical Cargo Security Coalition (PCSC)

Founded in 2006 by Chuck Forsaith, the Pharmaceutical Cargo Security Coalition (PCSC) offers supply chain security intelligence; access to contacts from industry, government, and vendor trade disciplines; physical and supply chain security assessments; a reference library of supply chain security publications, articles and related documents; as well as opportunities to attend educational events. Primarily (but not exclusively) focused on the pharmaceutical industry, PCSC provides useful insights for anyone interested in supply chain security. For more information, please visit www.hdapcsc.org.
Health Industry Distributors Association (HIDA)

The Health Industry Distributors Association (HIDA) has served medical product distributors since 1902 through resources that enhance organizational performance. HIDA provides its members with advocacy, networking opportunities and research tools to improve their business. HIDA works closely with the manufacturing community, through the HIDA Educational Foundation, to build strong manufacturer/distributor relationships. From government affairs, research reports, and its flagship industry event, the MedSurg Conference & Expo, HIDA promotes the value of distribution in the healthcare supply chain.
For more information on HIDA membership, its products or services, call (800) 549-HIDA (4432) or visit www.hida.org.
National Coalition of Pharmaceutical Distributors (NCPD)

Reliance Wholesale, Inc. is a Founding Member of the National Coalition of Pharmaceutical Distributors (NCPD). NCPD comprises the nation's top specialty pharmaceutical distributors who have come together to protect their customers and patients from counterfeited, misbranded and adulterated pharmaceuticals. NCPD provides regulatory advocacy on behalf of its members, updates them on industry developments, and requires full compliance with all State and Federal laws and regulations by all members to ensure distribution system efficiency and to uphold public safety.
For more information about our compliance standards please contact our Compliance Department at compliance@reliancemw.com or visit www.ncpdusa.org for more information about the National Coalition of Pharmaceutical Distributors.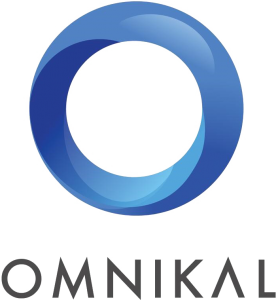 Since 1999, OMNIKAL (formerly DiversityBusiness.com) is recognized as the Gold Standard of excellence in diversity and inclusion. OMNIKAL is the nation's largest inclusive business organization representing the voice of over 2,000,000 business owners, made up of a wide variety of America's top organizations. Built to empower all entrepreneurs through a powerful social B2B platform that fuels real growth & success for all businesses. The OMNIKAL mission and goal is to equalize, broaden and level the playing field for both brands and an increasingly varied vendor/supplier marketplace.
Dun & Bradstreet Rated (D&B)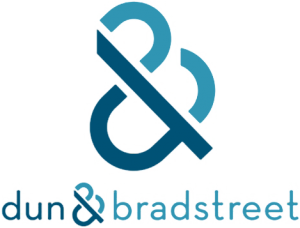 D&B is the world's leading source of commercial information and insight on businesses, enabling companies to Decide with Confidence for 169 years. D&B's global commercial database contains more than 177 million business records. The database is enhanced by D&B's proprietary DUNSRight Quality Process, which provides our customers with quality business information. This quality information is the foundation of our global solutions that customers rely on to make critical business decisions.
D&B provides solution sets that meet a diverse set of customer needs globally. Customers use D&B Risk Management Solutions to mitigate credit and supplier risk, increase cash flow and drive increased profitability; D&B Sales & Marketing Solutions to increase revenue from new and existing customers; and D&B Internet Solutions to convert prospects into clients faster by enabling business professionals to research companies, executives and industries. For more information, please visit www.dnb.com.